After using my new CGI profile picture on facebook for awhile I started to dislike it.  It looked mean, especially at small sizes.  Part of the reason I think was the contrasty film-noir lighting.  I thought I would try something a little different with softer light.  I also turned the face to the side similar to my original photo that I used for years.  This is what I came up with.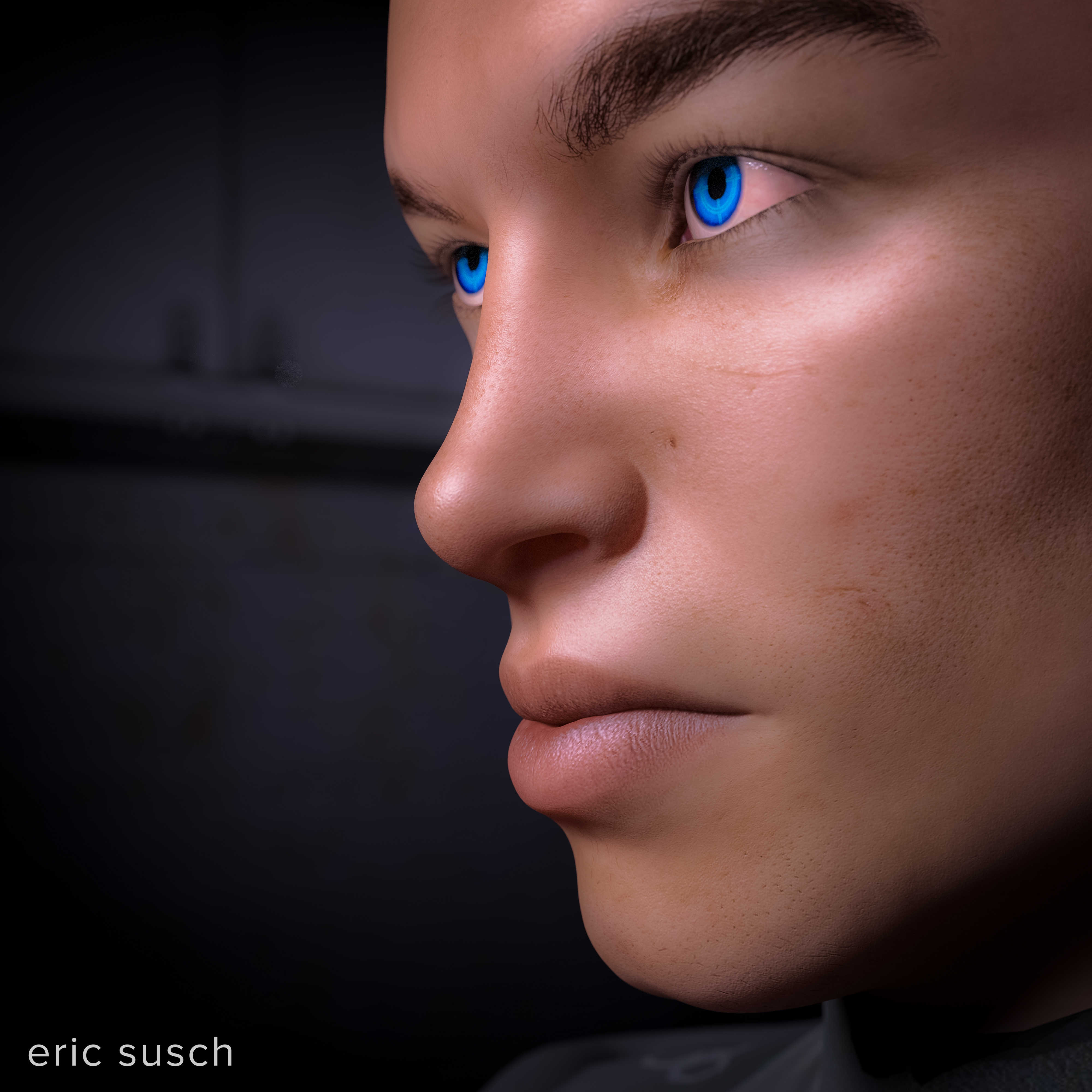 I started to dislike it as soon as I uploaded it. I thought the face looking away from the text had an aloof quality. I turned things around, used a longer lens so the face wouldn't be so distorted, and gave him some hair. This is my newest avatar.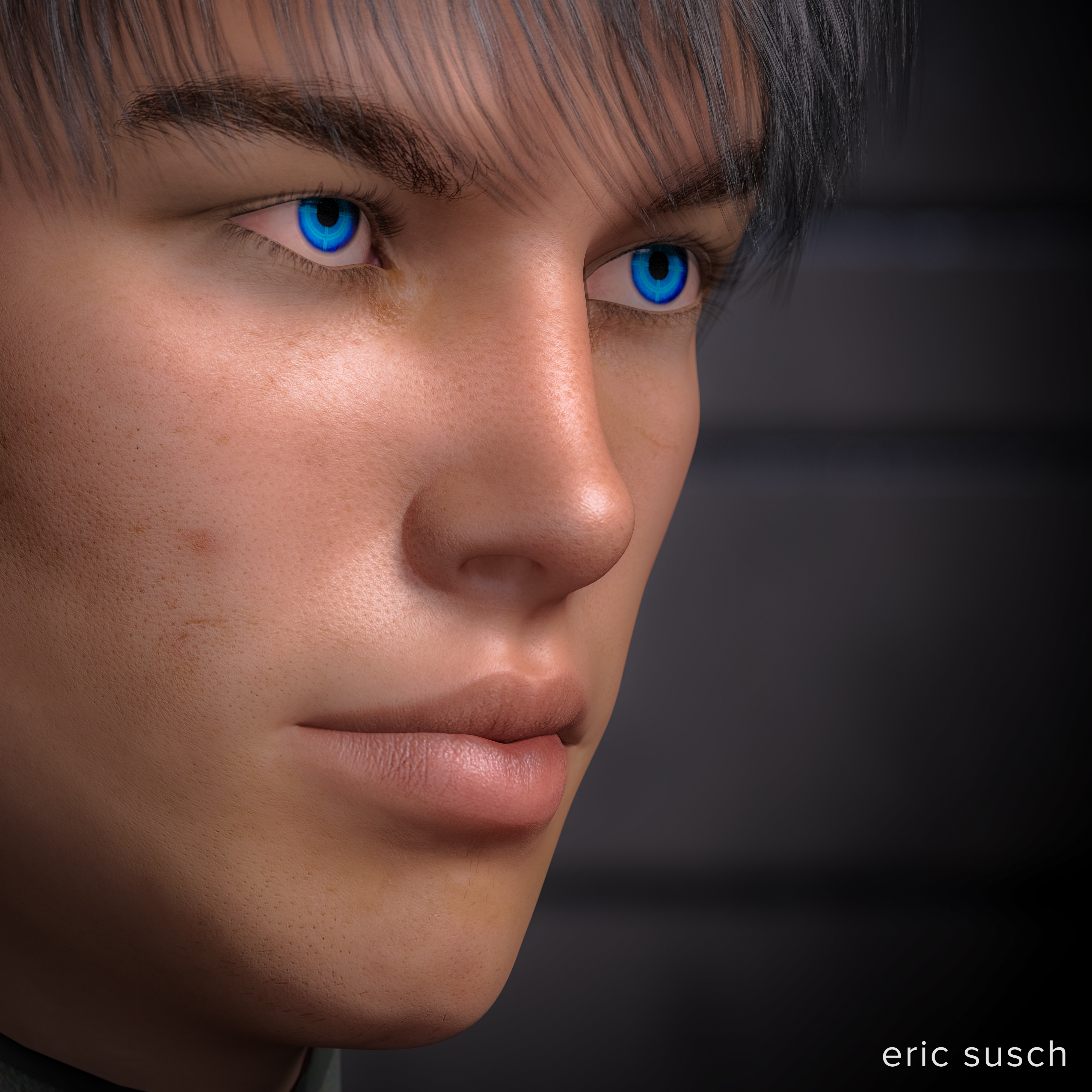 I've been using it on facebook for about a day now.  So far I like it.  I'll upload it to other social media sites and live with it for awhile.
Created in DAZ Studio 4.9
Rendered with Iray
Color Correction in Lightroom
Figures used:
FWSA Aiden HD for Michael 7
Awesome Fantasy Eyes