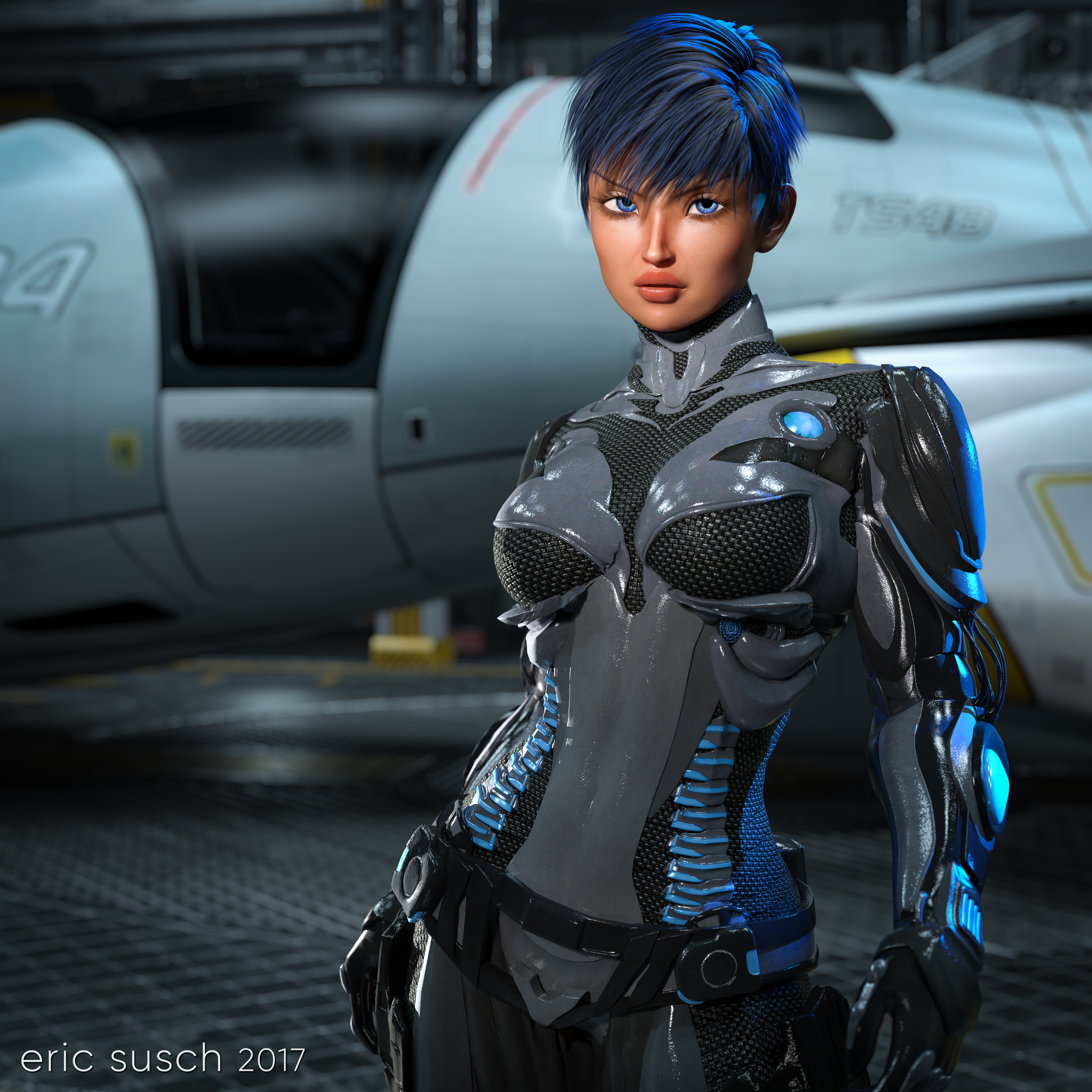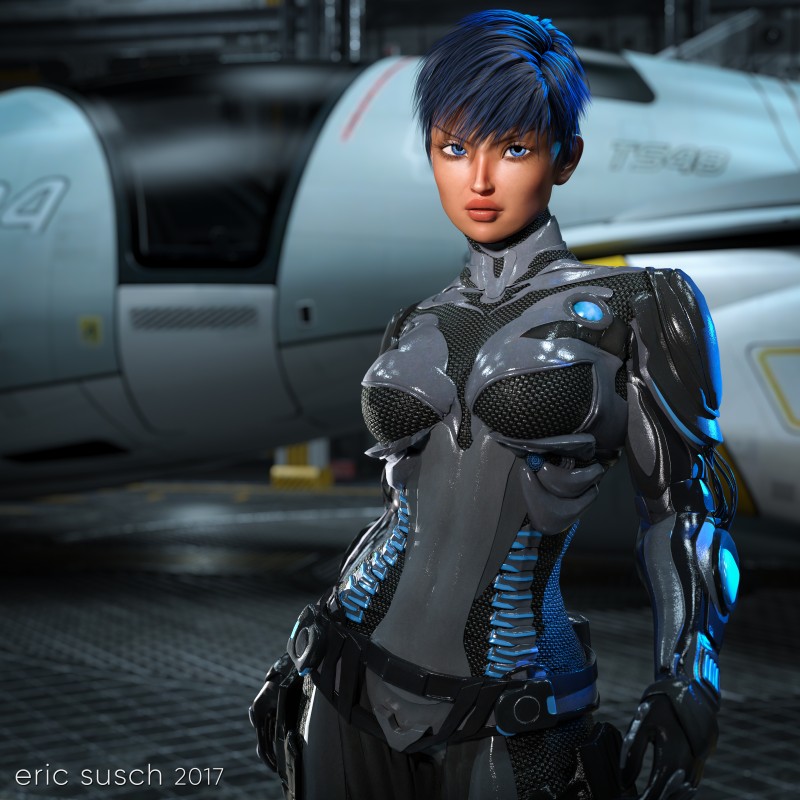 This piece started out as a test for some new models that I purchased but I liked the way it looked so I finished it into something a bit more than a test.  Unfortunately it ended up as a character just standing there, which I try to avoid.  I like more of a story, more action, but this is what it is.  I do like the curve of the ship in the background.  I suppose that's something.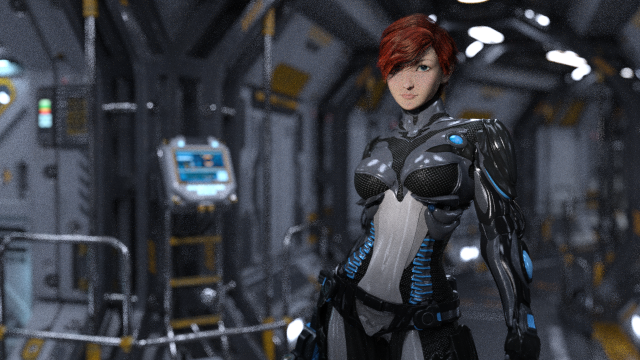 This is an early version with different hair and environment.  You can also see that the stomach panal on the suit is a lighter color.  In the final composition I thought it distracted from the face so I darkened the texture map so that it was closer to the rest of the suit.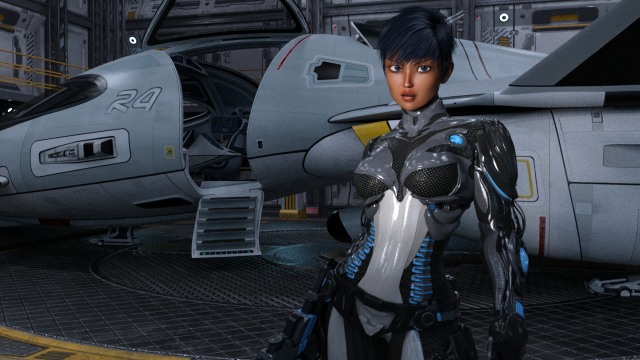 I eventually decided she was a pilot so I put her in a hanger bay with a shuttle.  I spent a tremendous amount of time going back and forth deciding if the shuttle doors should be open or closed.  I even thought of putting another character inside the ship at one point but I wasn't able to made that work.

I don't have much to say about this wire frame screen shot other than it looks cool!

I think I left the bottom too dark when I initially did the color correction.  I went back later and brightened it up a bit.  The original render is 8000×8000 and the light on the skin looks fabulous at native resolution.  Very pleased with how the face came out.  (click to embiggen)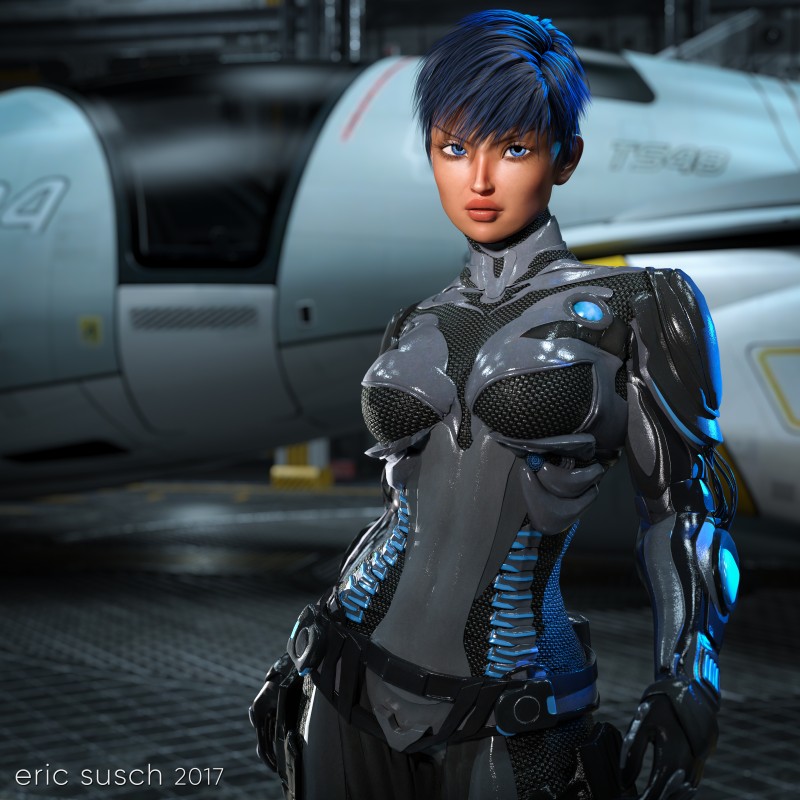 Created in DAZ Studio 4.9
Rendered with Iray
Color Correction in Lightroom
Figures used:
Aiko 7
StarSlayer outfit for G3F
Shuttlestar
Sci-Fi Hanger A