Trapped in a space time loop with no escape.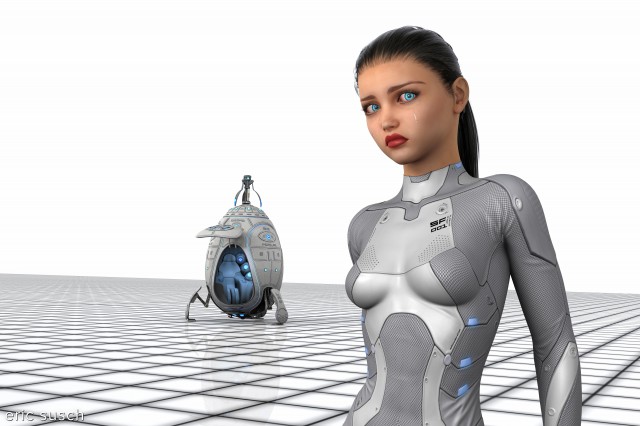 Most of my work is dark, film-noir like with tiny spotlights in a black void.  It was time for something different.  I wanted something bright with lots of negative space, hard graphic lines, and very little color.  Something that looked like Space:1999, or THX-1138, or any other SciFi that has a number in it.  (2001: A Space Odyssey?)
A line in the egg
Creating this piece was pretty straightforward.  The only trouble I had technically was a strange shadow line on the egg ship.  The front of the ship was significantly darker even though that's where the light was coming from.
I finally realized the line was a reflection of the edge of the huge white background.  The environment was simply two planes.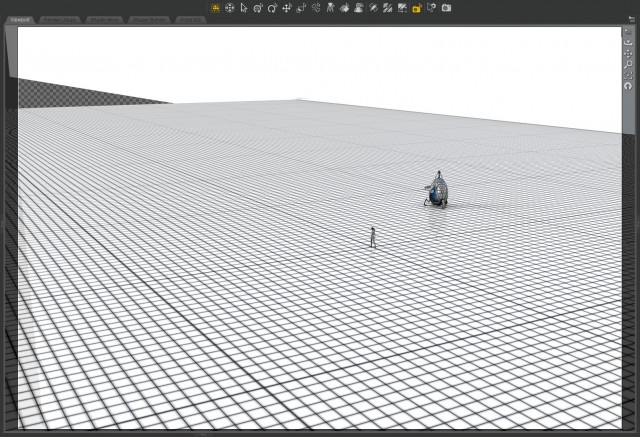 I had to put a huge side and top on it to solve the reflection problem.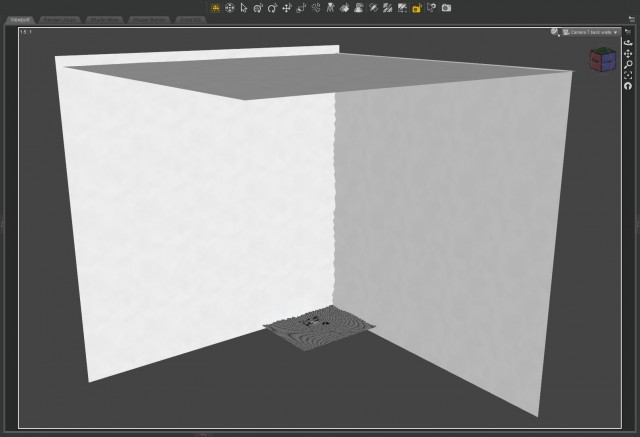 It probably would have been easier to create a white dome over the whole scene but I was worried the horizon would be curved and ruin the grid line effect.
My constant conundrum
When I'm building a scene I usually drop cameras here and there when I find a new perspective that looks good.  It's the filmmaker in me I guess, shooting from multiple angles.  When I'm finished setting the scene and lighting it's always hard for me to decide which angle is best.  My original perspective for this piece was a full body wide shot that featured the expanse of the void.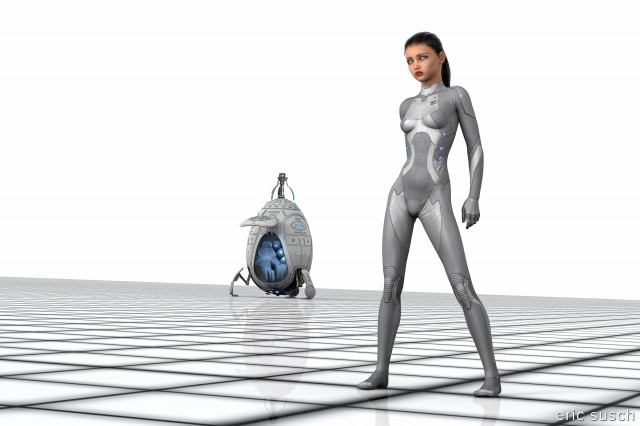 I finally settled on the medium shot because it was easier to see she was crying and I think it conveys more emotion from the character.  Of course I also came up with this crazy extreme close-up which I totally love.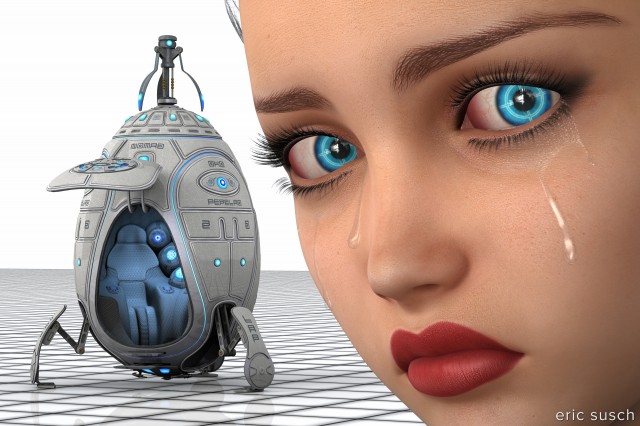 It was a difficult for me to pick only one.  Which is your favorite?  Wide, medium, or close?
Prints are available on my Deviant Art profile.  CLICK HERE
Created in DAZ Studio 4.8
Rendered with 3Delight
Color Correction in Lightroom
Models used (from DAZ3D.com):
Teen Josie 6
Letizia for Lilith 6
Awesome Fantasy Eyes
Stalker Girl Hair
Sci-Fi Body Suit SF-001
Actual Tears
Nomad Module 2