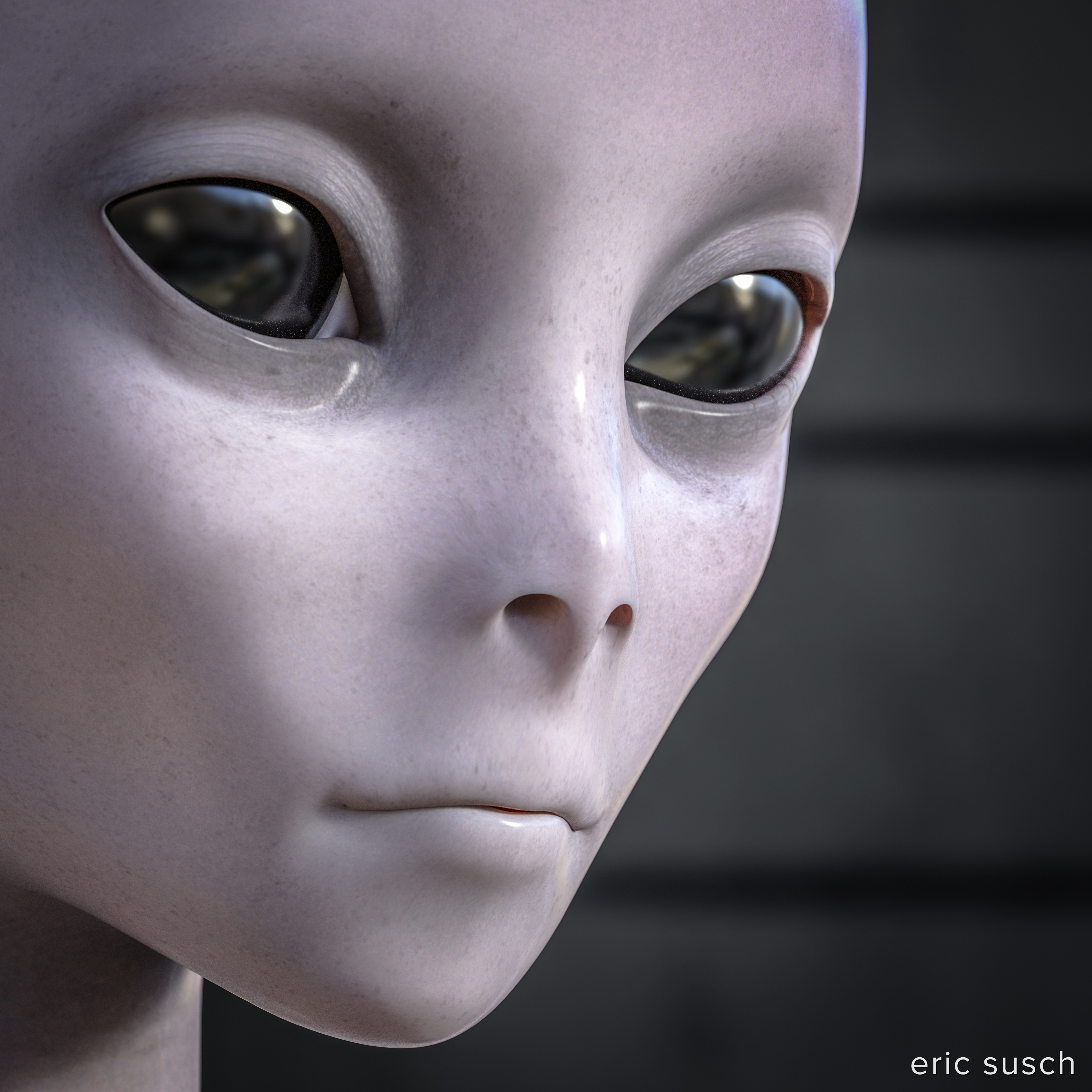 I started a facebook page for my artistic work several years ago.  Ever since then I've wondered how to separate what I post to my personal profile, which I keep essentially public, and what I post to my page.  After years I still haven't figured it out.  The page is reserved for my work and general SciFi culture, but I also post that stuff to my personal profile too, so I end up cross sharing a lot which I hate.
It's easy to get confused between the profiles so I make sure they at least have different avatars.  I created this one similar to my new personal avatar but with an alien.  I won't know what to post where, but at least I'll know who I am when I'm posting!
Eye Light
I had to light this differently from my personal avatar.  Usually I go for the control of spotlights but for this I needed something to reflect in the big black eyes.  I lit this image solely with a skydome that surrounded the entire scene.  Since that put too much light on the back panel, I then modified the surface and made it darker, so it would look similar to the original background.
Created in DAZ Studio 4.9
Rendered with Iray
Color Correction in Lightroom
Figures used:
Grey Alien for Genesis 3 Female