Aiko 6 is one of my favorite DAZ character models.  I've been waiting for some time for Aiko 7 to come out and yesterday was the day.  Here is a quick comparison render.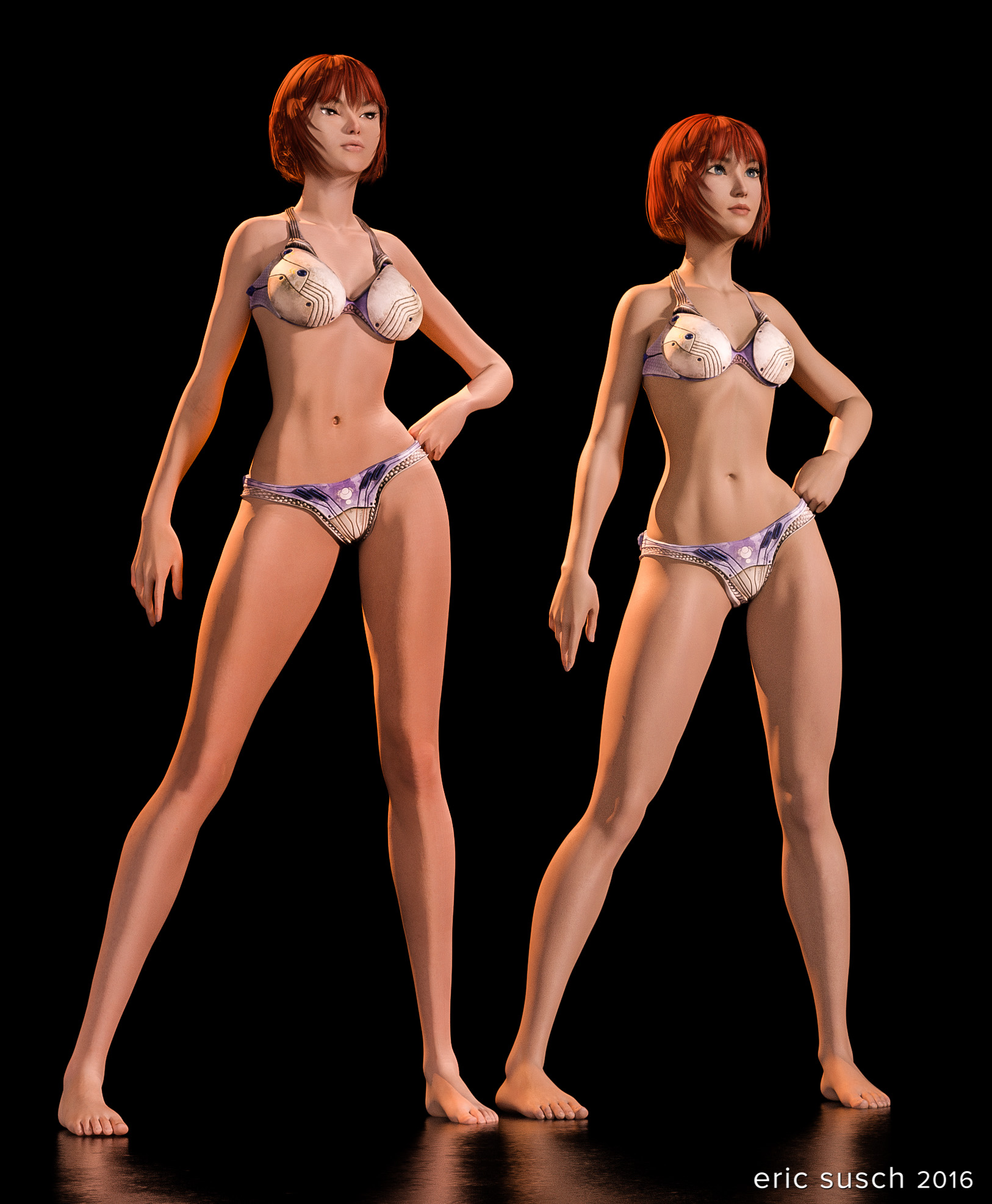 As I expected they changed the character's proportions and made her more realistic.  This is a trend at Daz with the new models.  I think it's a mistake especially with characters that have a toon, or in this case, anime flavor.  It bleeds the style out of the models and makes them bland.  What's the point of CGI without a little artistic flare?  If you want realism just take a photograph.
I do like the new eyes.  Aiko 6's eyes look droopy sometimes, like here: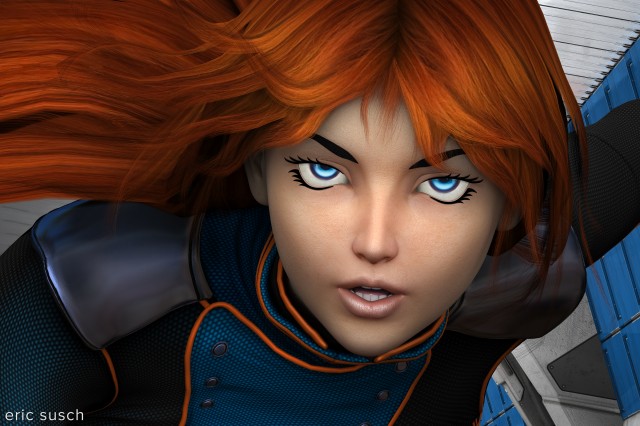 Of course if the new model were exactly the same then it wouldn't be new.  Also, you can always change the proportions of any model so it's not too hard to dial the anime back.  What do you think?